Welcome back!
I am sure by now you have had anyone and everyone ask you about your wedding, will it be big or small? Church ceremony or outdoor ceremony? What are your wedding colors going to be? How big is your bridal party? Well now that you have had time to bask in the glow of being newly engaged, or tried to at least, you can start to think about the details that will be involved with your wedding.
At this point in your relationship with your fiancé you guys have talked about what you would like your wedding to look like, or what sort of details are involved. It does not mean you have planned your wedding by any means, it just means you guys have thought of a future together which is a good thing. Now that its the real deal though you and your fiancé need to actually sit down and hash out some details.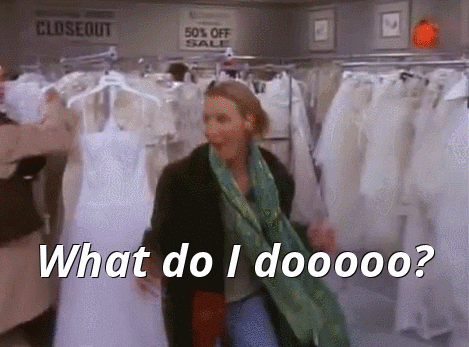 First things first you guys need to decide if you want to have a destination wedding or if you want a wedding where you live. That's the biggest thing you need to decide because it will determine how many people will be at your wedding. Since we got engaged in Walt Disney World our family thought that we would have our wedding there, I thought that too for literally a minute until I saw the price! Sure it's a Disney Fairytale Wedding that you will be paying for until you die! What Anthony and I ended up doing was make a pros and cons list of reasons to have a destination wedding and a wedding where we live. This helped and allowed us to come to the conclusion that there are just too many people in our lives that we would like to have at our wedding.
If your thinking about going the destination route, like Las Vegas or an all inclusive resort in Mexico, make sure everything in included and read the reviews! I was looking into a Las Vegas wedding and some places only has the ceremony provided for you nothing else, no flowers or decorations or anything. Start here at this website: https://www.vegas.com/weddings/ it will give you all of the information.
So now that you know where you want to get married and how big of a wedding you want celebrate a little! You just accomplished one thing off your long list of tasks but now its time to start figuring out details! First things first though, figuring out the budget…
Stay tuned for next time!